Setting Up A Service
Create Your First Service
Log into the admin and click on "Services"
Click on "Add Service Time"

Select the time and date of the service.

If any, select the repeat timeframe
Click "Save"
Add Content to a Service
Find the service where you want to add or edit and select "Add Content".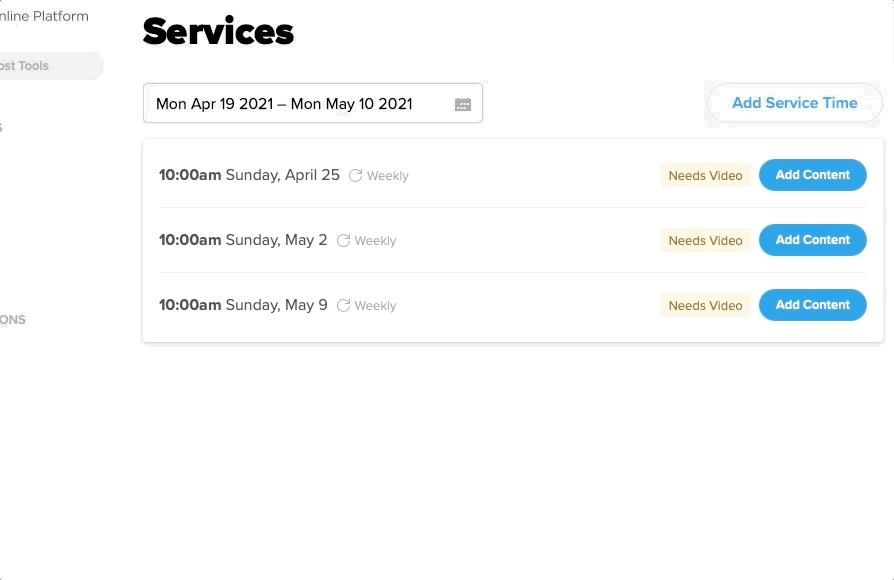 Add the details of the service:

Service Title
Duration: Select the length of the service.
Public Chat: Choose to have Public Chat turned on or off. Select how many minutes prior to the start of service that you want the chat to open up.

Select the video type and embed your streaming provider's embed code or URL here. If you don't have a live streaming provider, here is a list of a few that we recommend. Select the start time of the video.

Embed Code: Select "Embed Code" for live streaming, Vimeo Live, etc. Copy and paste your streaming provider's embed code.
URL: Select "URL" to do a simulated live service through YouTube, Vimeo, Wistia, etc.
The Church Online Platform pulls in your streaming provider's player, content, etc. All video functionality comes from your streaming provider.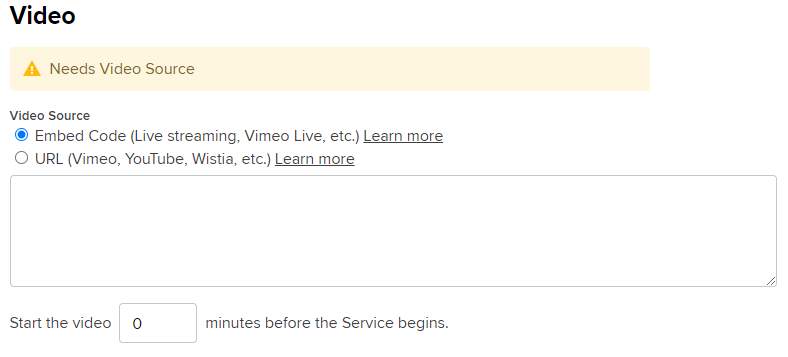 Add the Moments that are applicable to your current service & choose whether you want Moments to post automatically or not.
Notes are available for attendees to follow along with and will be available for attendees to see once your service begins.
Host Info allows you to create special notes that only hosts can see within the host view. This is a great place to provide prompts for the chat, share any details about the service or leave a simple word of encouragement for your team.
Additional Services allows you to apply the content you just created to multiple services. You can select all of the services you want to apply the content to and click "Save."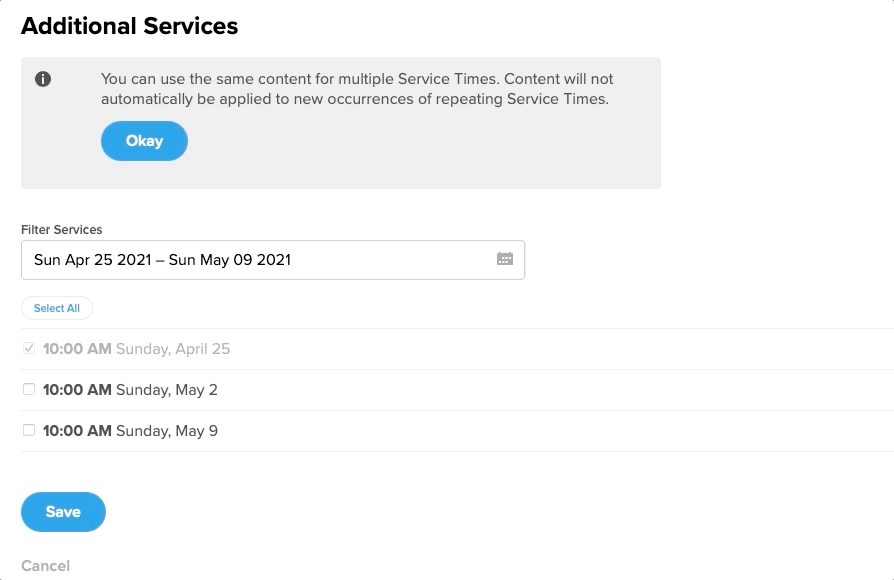 If you wish to apply the content to services behind what is shown, you can change the calendar to show more dates.
Copy Content From a Previous Service
After you have created your first service & added all of the content, you can duplicate that content into future services.
Log into the Admin & click "Services".
Schedule out future services & service times.
Select which previous Service's content you want to copy over.
Scroll to the bottom of the Content page to "Additional Services".
Select which Services you wish to copy the current Services content to. If you need to see Services further out, use the date picker to filter to future Services.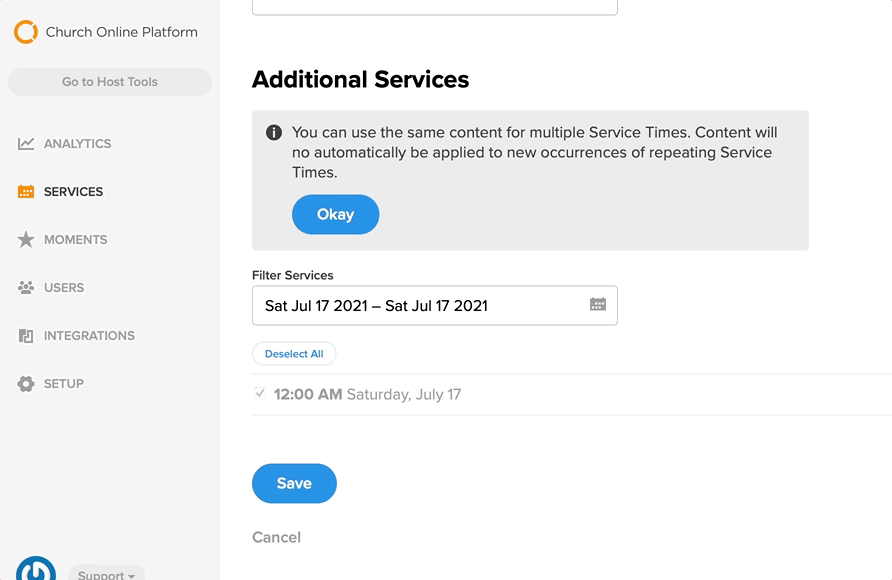 ---
---