How to Run a Preview Service
Set Up a Preview Service
Running a preview service is a great way to test out your service & feel confident before going live.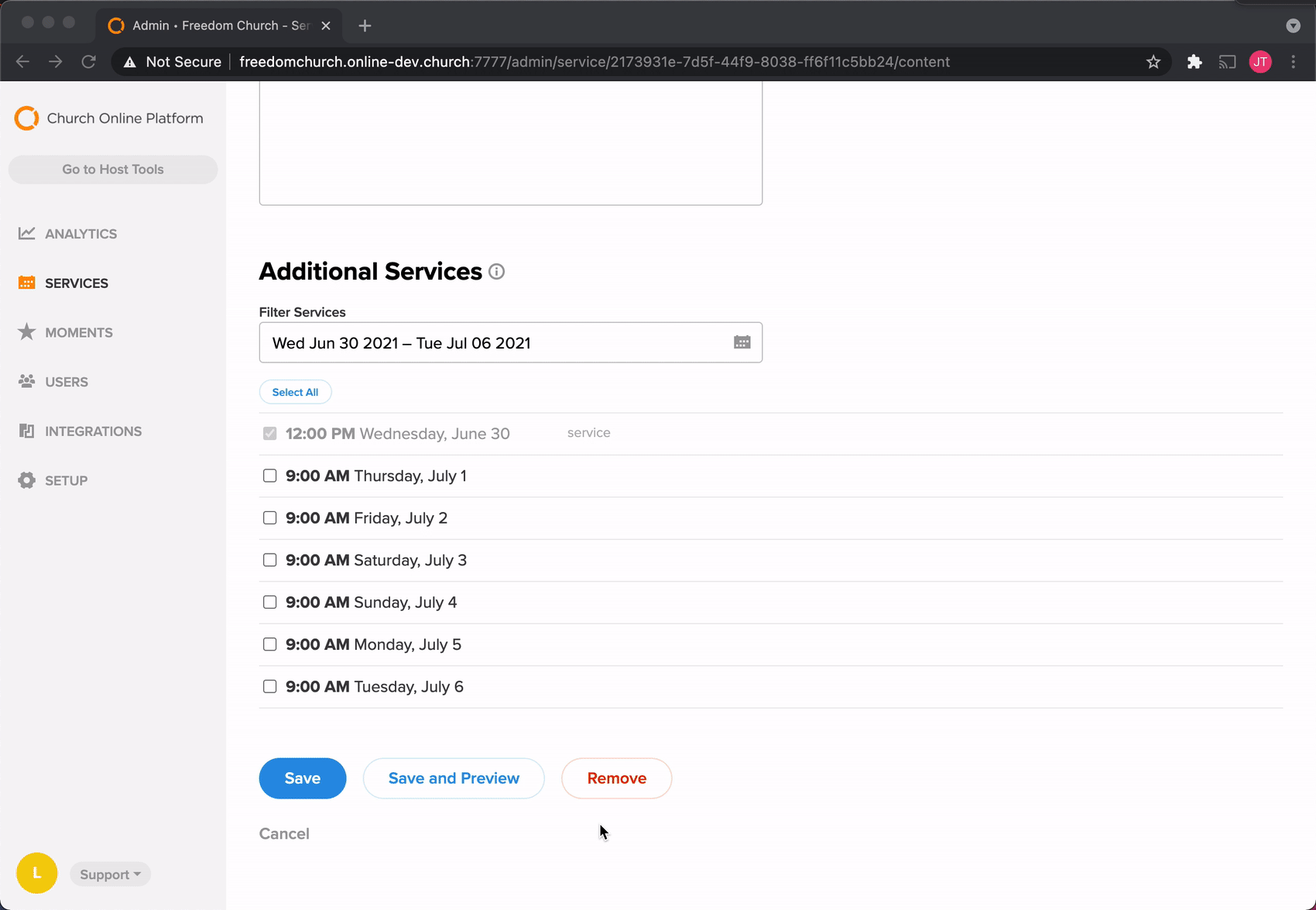 Select the service for the weekend you are editing.
Add all of the details & content to your service.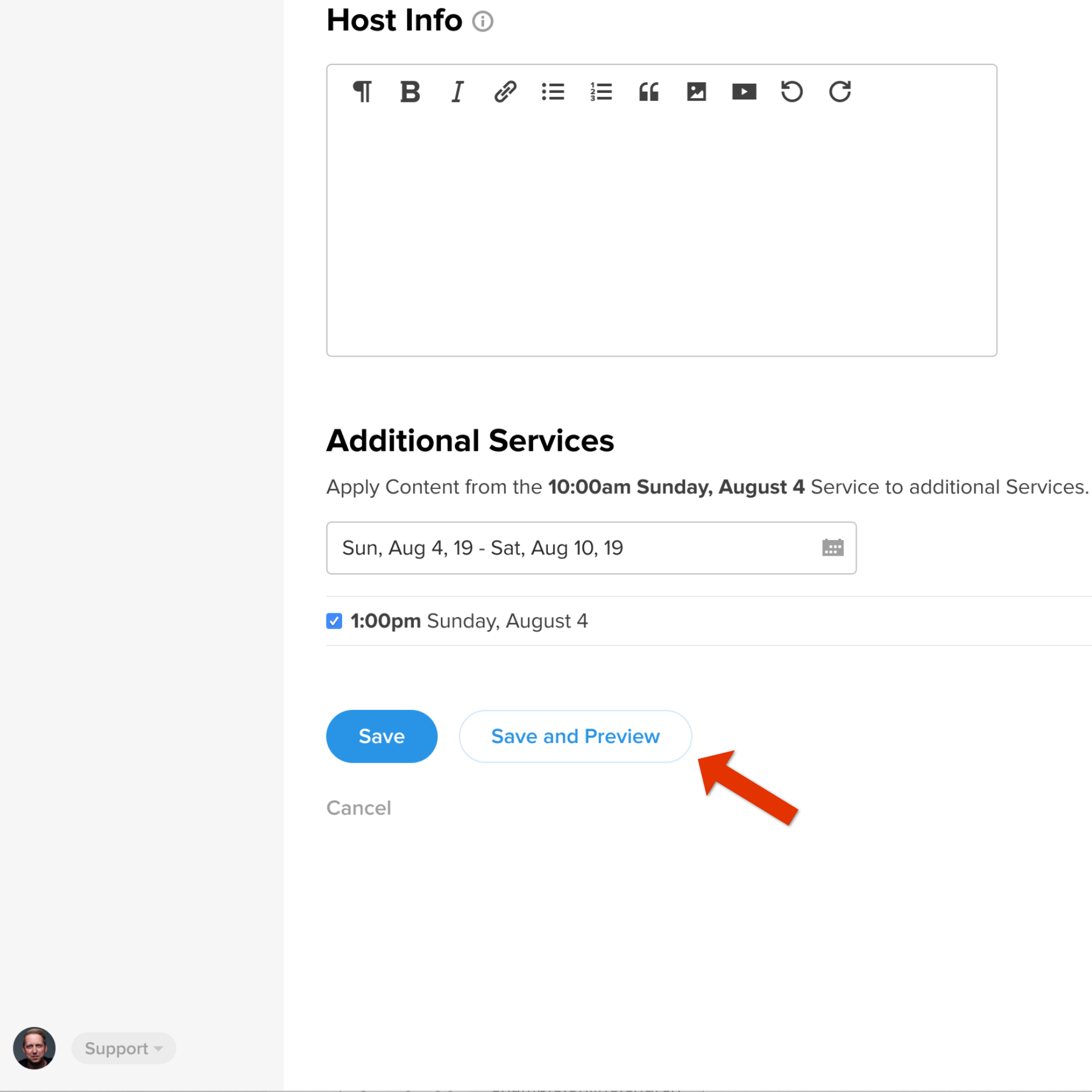 Click the "Save and Preview" button at the bottom. The preview service will launch in a new window.
This hyperlink can be shared with others who want to preview the service.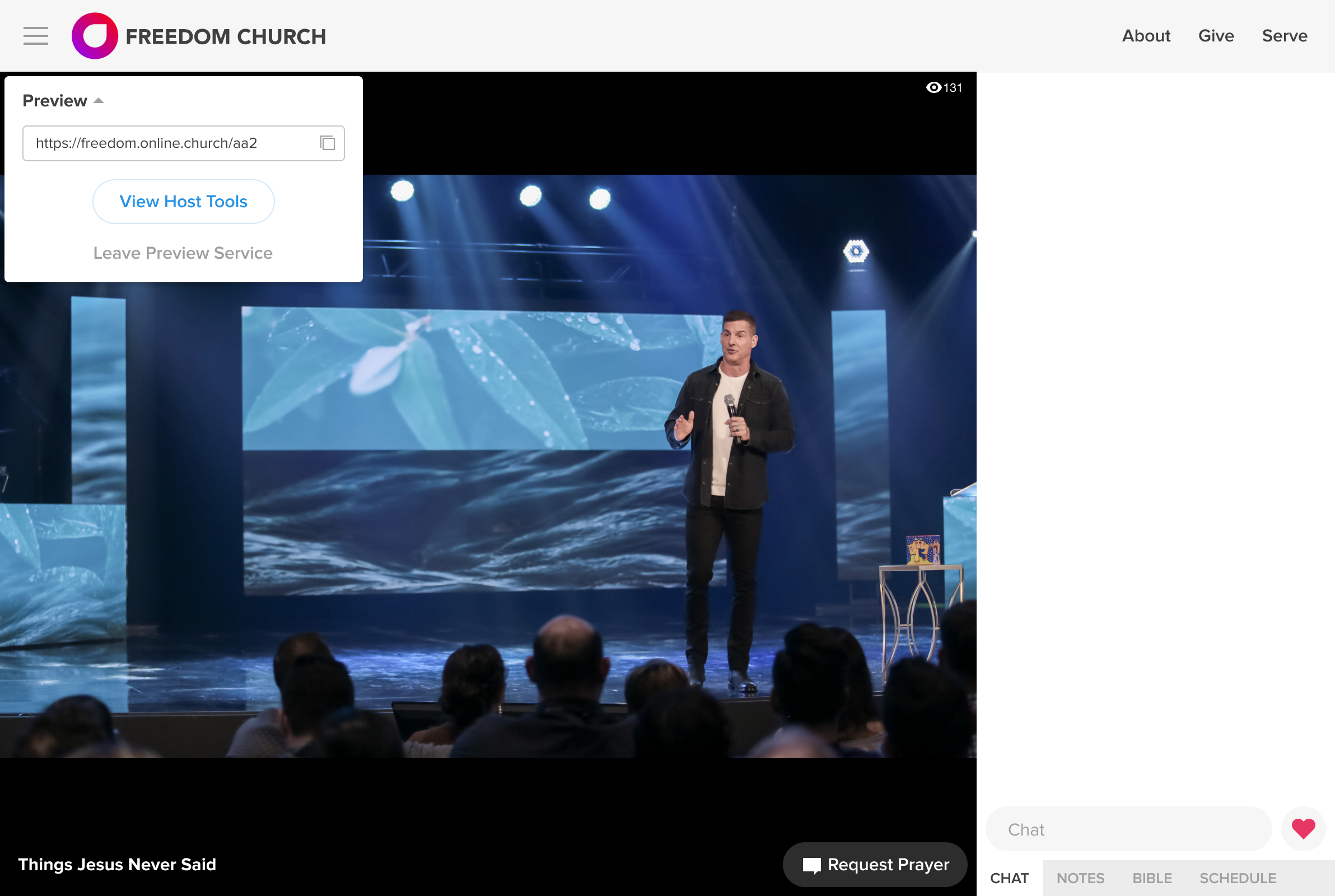 Click on the "View Host Tools" button to toggle back and forth between Attender View & Host View.
From here, you will have full functionality of the Service & Host Tools as if it were a live service. If you have Moments autoscheduled, they will populate the chat as intended.
The Analytics for this Preview Service will not impact your overall Analytics. This includes viewers, prayer requests, webhooks & Moments interactions.
The preview service will not play back any countdown that comes from us (as seen in offline mode), it will start previewing at the very beginning of your service.
Commonly Asked Questions
Can I schedule a service to preview?
Preview services are not able to be scheduled at this time. As soon as you click the "Save and Preview" button, the service will begin.
What happens if we livestream our services?
If you are testing a service that is using an embed code, your live video would have to be playing at the time you click "Save and Preview" for your content to run during the service. If you are using a URL for simulated live, your video will play like it should.
Sometimes I go to start the preview service, but nothing happens.
Based on your web browser, there are times where a pop up blocker might block your preview service from opening up in a new window. If this happens, we suggest looking at the URL bar to enable the pop up window.
I have a specific question about our service content. Can you help?
Of course! Just reach out to our Support Team & we'd be happy to help.
---
---